Intense Pulsed Light (IPL) Therapy
Benefits
IPL stands for intense pulsed light. It's a type of light therapy used to treat wrinkles, spots, and unwanted hair.  IPL is similar to a laser treatment, however, a laser focuses just one wavelength of light at your skin, while IPL releases light of many different wavelengths, like a photo flash.
Some benefits include:
Reduced sensation and pain compared to other treatments.
IPL can get rid of up to 70% of hair PERMANTLY after 6 sessions.
Pigmentation reduction.
No Side effects
ideal for all skin and hair tones.
Book Now
If you're interested in one of our IPL treatments, please fill out the form below and one of our experts will get back to you as soon as possible
Our Intense Puled Light (IPL) Therapy Treatments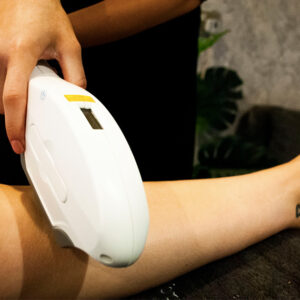 IPL Hair Removal
IPL Hair removal: Permanent results after 6 sessions. We offer hair removal in the following areas; Chin, Top Lip, Cheeks, Under Arms, Standard and Extended Bikini, Back, Chest/Stomach, and Lower/Full Leg. Please shave any area prior to treatment.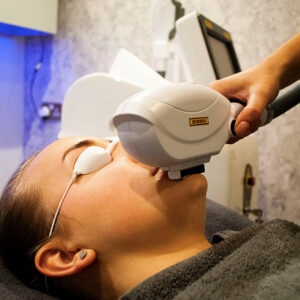 IPL Face
Consultation Required. ideal for Skin Rejuvenation. We offer IPL face treatments for Spider Veins, Acne, Wrinkle Reduction, and Pigmentation/Sun Damage. We recommend multiple treatments for visible results.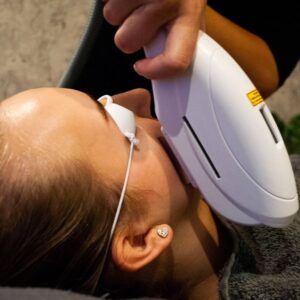 Carbon Facial
A carbon Facial is a revolutionary laser treatment with minimal-to-zero downtime. Highly beneficial for people with oily skin, blackheads, enlarged pores, dull skin, and acne. Also an excellent way to exfoliate and refresh your skin.
What Our Customers Say
Absolutely love everything about this place. Carol is just incredible, I won't go anywhere else for my treatments.
Frequently Asked Questions
Are IPL treatments safe?
There has been no studies to indicate that IPL treatments are unsafe. IPL does not contains harmful rays such as UVA and UVB, and there is no ultraviolet light involved in IPL treatments, meaning it does not damage DNA cells.
What should I do before my treatment?
We will ask for you to shave the specific area you are getting treated the day of or before the treatment, this will mean we can target hair follicles and not the hair already there. It's also a recommendation to stay away from tanning beds, spray tans and lotions.
What should I do after my treatment?
Avoid Perfumes, Deodorant and hot showers immediately after treatments. We recommend to shave any hair growth between sessions and not wax or thread. Stay away from direct sun exposure and use sun cream if this is the case.
Does IPL hurt?
Some customers actually describe the treatment as PAIN FREE. Usually the pain is described more as a warm sensation. Over a course of treatments, the pain is felt most in the first, with it reducing over each treatment. It is seen as less painful than shaving and waxing.