Certified B Corporation™ . C02 neutral skincare brand promoting holistic, soulful, healthy & sustainable lifestyle. Using advanced science-based solutions to visibly improve skin, body & mind, guaranteeing skin's best beauty & vitality.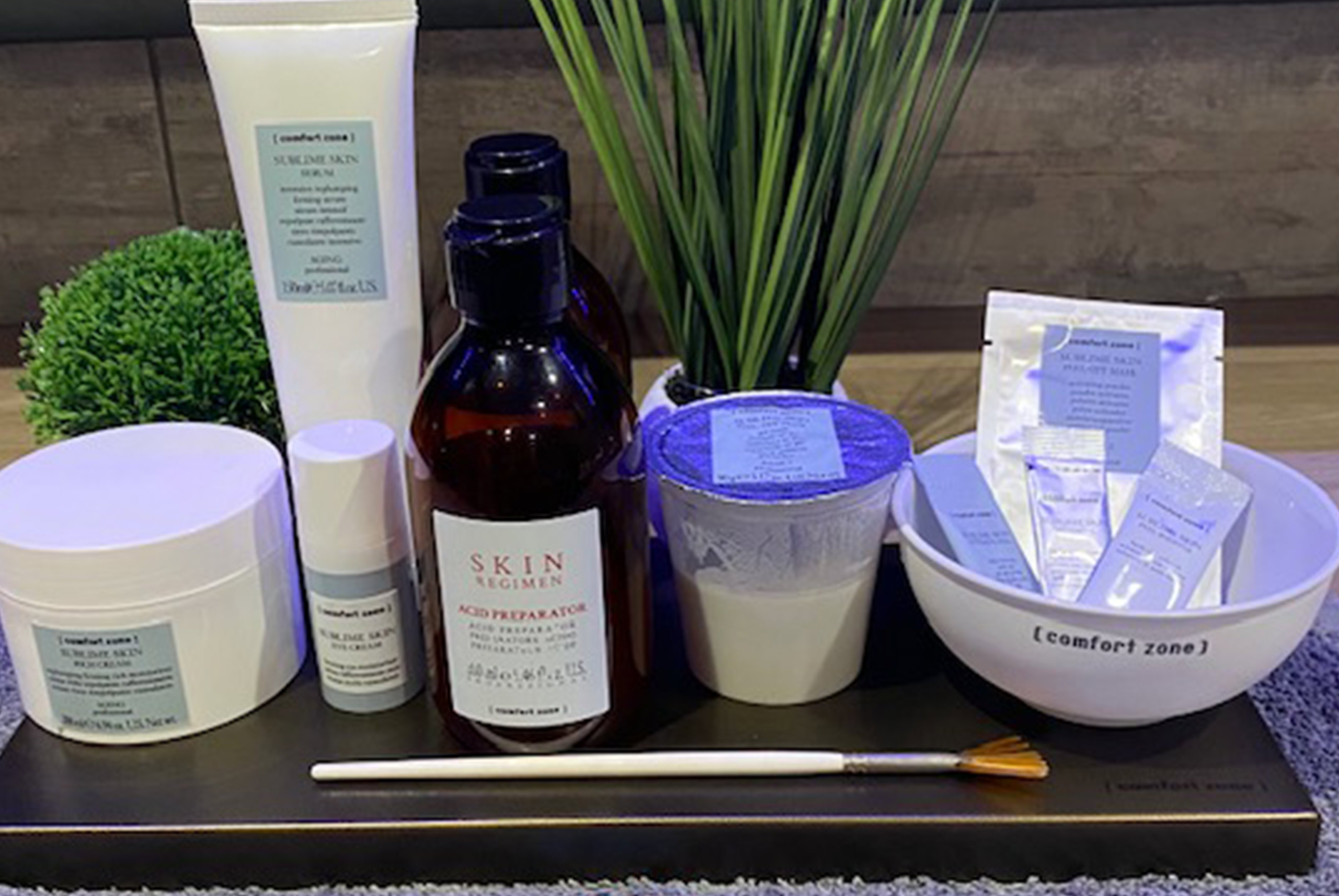 Facials
[ comfort zone ] Facials
Skin repair
Anti-ageing
active lift facial massage
Deep cleansing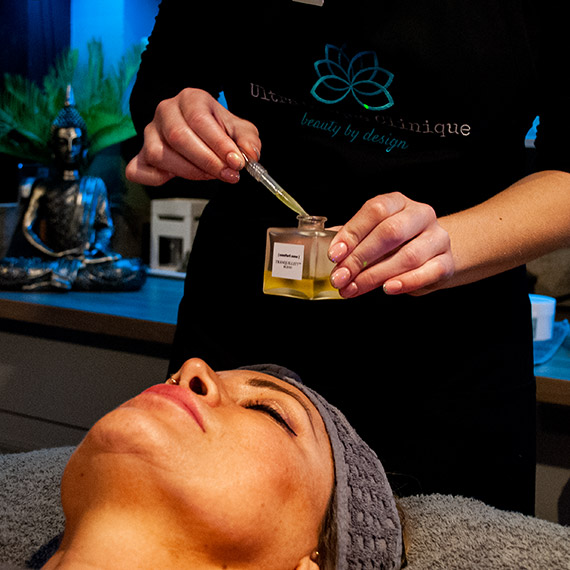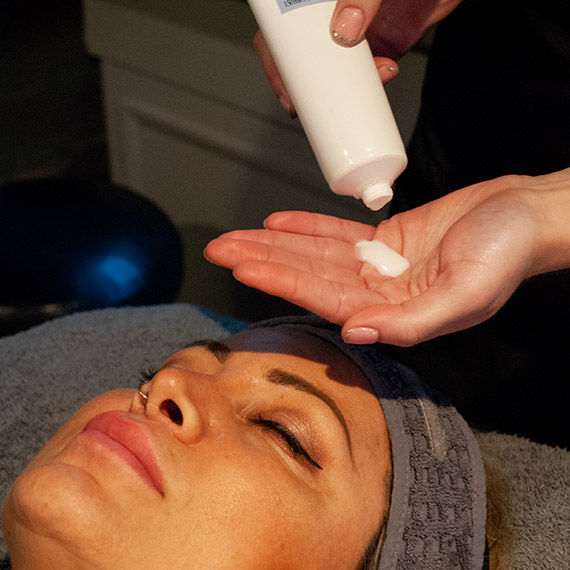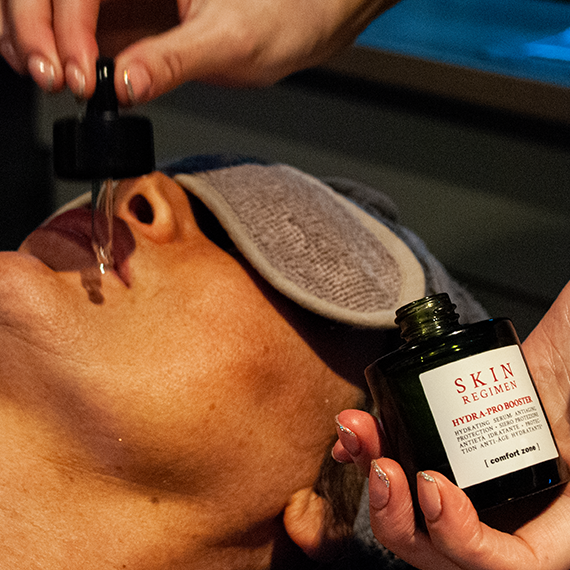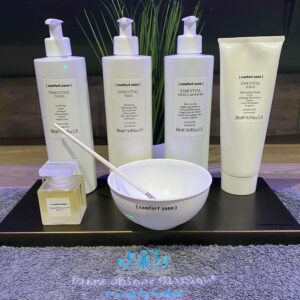 Comfort Zone Mini
If time is an issue but you still need a deep cleanse and hydrating treatment to nourish and re-balance your skin then this is the perfect solution.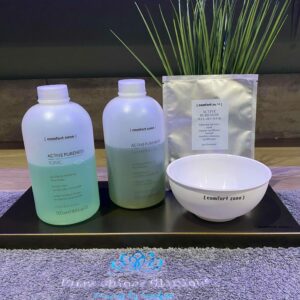 Comfort Zone Active Pureness Facial
If your skin is oily, scarred or acne-prone, this is the perfect choice! Characterized by a mattifying peel-off Algae mask, this deep purifying facial with Mandelic Acid, Green and White Clays rebalances and reduces pores and blackheads.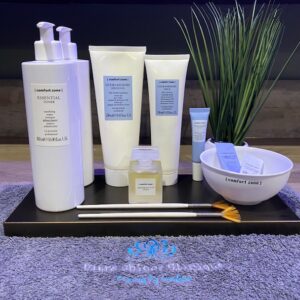 Hydration 24h intensive moisture – A deeply hydrating and nourishment treatment. Increases the moisture levels to leave the skin feeling like silk. Restores compactness, nourishment and luminosity.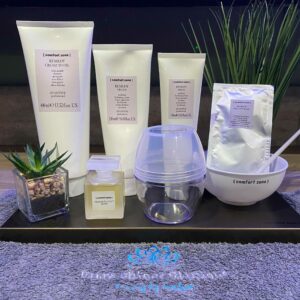 Renewing, strengthening and soothing treatment – Smooths and restores the protective skin barrier through a delicate dermal-affinity action. Discover our soothing fortifying facial with the exclusive peel-off oil mask, ideal to shut down the redness, itching and tightness, bringing inflamed skins back to a condition of health and calm. Renews and smooths the skin, soothes redness and irritations, nourishes and fortifies the skin barrier.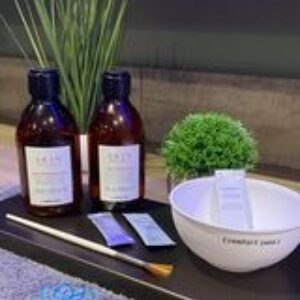 Comfort Zone Sublime Skin Double Peel
Resurfacing, illuminating – This facial resurfaces and stimulates cellular renewal. The double peeling combined with vitamin C guarantees an illuminating effect on the face, neck and décolleté. Good for ageing, uneven skin tone and skin with tendency towards oiliness. Wrinkles will be visibly reduced.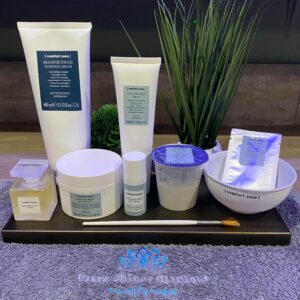 Comfort Zone Sublime Skin Active Lift
Ageing, Firming – This facial is an anti-ageing, redensifying and lifting treatment for the face and neck. Combined with specific lifting massage moves and an innovative mask, this facial restores fullness to the skin and redefines the volume of the face. Suitable for all skin conditions with wrinkles and visible loss of tone and volume.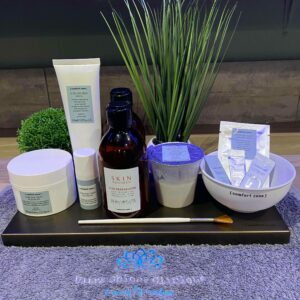 Comfort Zone Sublime Skin Deluxe Lift
Ageing, illuminating, Firming – A treatment which resurfaces, redensifies and lifts. Combined with exclusive active lift massage, it stimulates cellular renewal, bestows fullness and redefines the volume of the face. This is obtained through the double peel, followed by an innovative lifting and firming mask. Particularly recommended for skin which is mature, thickened and has an uneven skin tone – wrinkles and loss of tone and volume.
What Our Customers Say
Thank you Carol for a totally relaxing back massage and facial, the fact I fell asleep through both proves just how relaxed you made me. I highly recommend you and Jess to everyone xx
Thank you so much Carol for my facial today. I absolutely love it. See you soon. x
I had the new Active Lift Facial and it was the best facial I've ever had. Incredibly relaxing and my skin feels great and looks radiant even though it's a week after treatment. If you're like me and work hard long hours it's well worth a treat to benefit mind, body and soul. Thank you Carol for a wonderfully relaxing treatment.
Frequently Asked Questions
What is a facial?
A facial is a family of skin treatments for the face that includes steam, exfoliation, extractions, creams, lotions, facial masks, peels, and massage. Used for general skin health.
How often should I get a facial?
Facial frequency depends on the condition of your skin and what your skin goals are. It could be anywhere from once a month to once a week. Also, it's important to maintain your at-home skin care regime. The best results come about when we work together on your skin care goals and needs. We can't wash your face everyday for you, so get in that bathroom, nourish your skin and let us maintain it!
Can I get a facial if I'm pregnant?
Absolutely. With your hormones going crazy, your skin probably is as well. As the baby grows (and you grow more uncomfortable), we'll adjust the head of the bed so that you are not lying flat on your back for an extended period.